News
Choral Poetry Performances - Tuesday March 27th, 2018
Just a reminder that on Tuesday 27th March our school will be taking part in our annual Choral Poetry Festival. There will be two shows on the day, one in the AM (from 9:00 - 10:00) and one in the PM (from 2:00 - 3:00). Please check the times for your childs class below:
Morning performance (AM) 9:00-10:00:
Nursery AM, RG6, 1M6, 2M4, 3M2, 4T3, 5T6, 6T5
Afternoon performance (PM) 2:00-3:00:
Nursery PM, RG7, 1M7, 2M5, 3M3, 4T4, 5T9, 6T8
Thinking about different ways to save money?
Want to improve your children's money management skills?
Want to improve your own personal finances?
Made of Money is for you!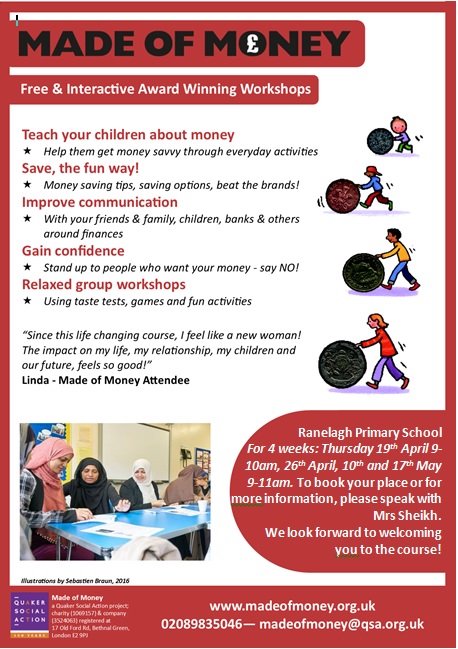 New Governors
We are looking for new Governors to join the school's Local Advisory Board. If you are looking to get involved with the local community and want to make a difference, please contact Karen Shirt - Karen.shirt@ttlt.academy for more information.
'A governor is someone who freely gives of their time to make a small but vital difference to education'