Superb Spellers!

On Thursday 9th March Ranelagh hosted the inaugural Inter-School Spelling Tree competition. Children from Ranelagh, Kensington and Curwen had to learn the spellings of 100 words, off by heart, and the top five children from each school were then put forward to enter the competition.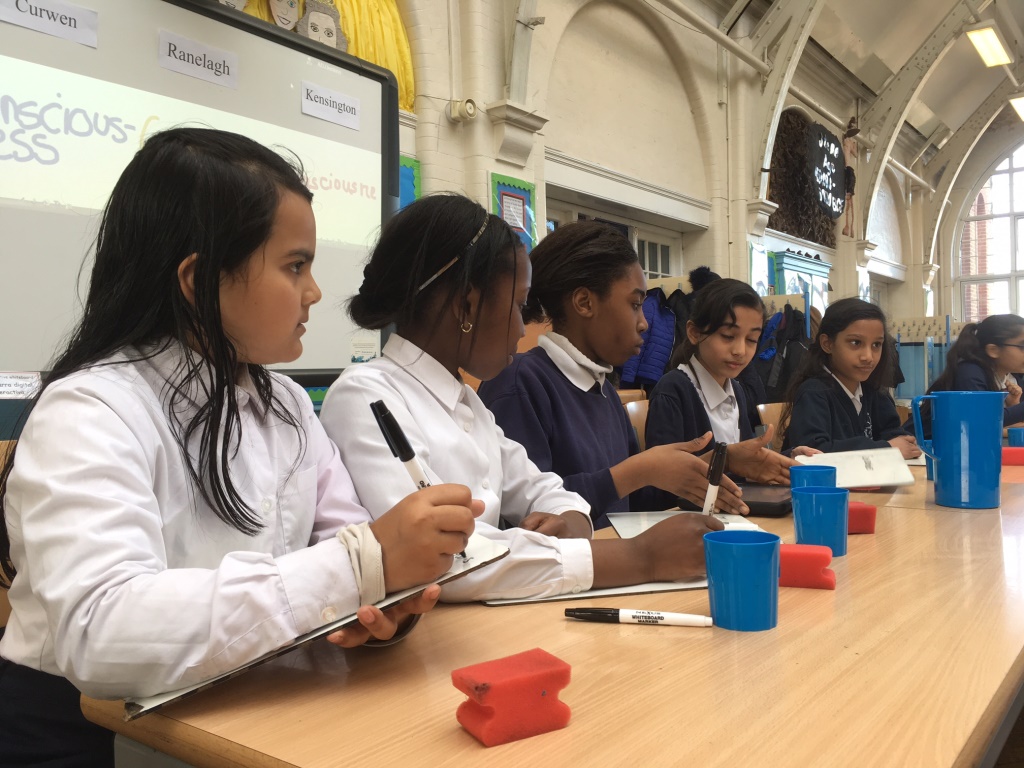 Ms. Tsui and Ms. Scott, the English leaders at Ranelagh, along with Deputy Head Ms. Welburn, hosted the event. The audience bristled with excitement as the three schools went head to head, round after round, navigating the spelling of words like sufficient, stationery and even psychology.
It proved to be a very close competition, but the worthy winters of the premier Inter-School Spelling Tree were Kensington Primary. Kensington's team received a glittering trophy and every child who took part was awarded an engraved medal, celebrating their accomplishment.
Look out for next year's spelling competition, which will be held at Kensington Primary School in 2018.