Year 6 talk to top author Sharna Jackson.

​Year 6 children at Ranelagh were incredibly excited to take part in a live zoom Q&A session with Sharna Jackson, the author of their current reading book 'High-Rise Mystery' as part of Newham's Black History Month events. The children are about to begin writing their own mystery stories inspired by the story so were fascinated to hear about the author's writing process as well as pick up some brilliant tips about writing the murder mystery genre.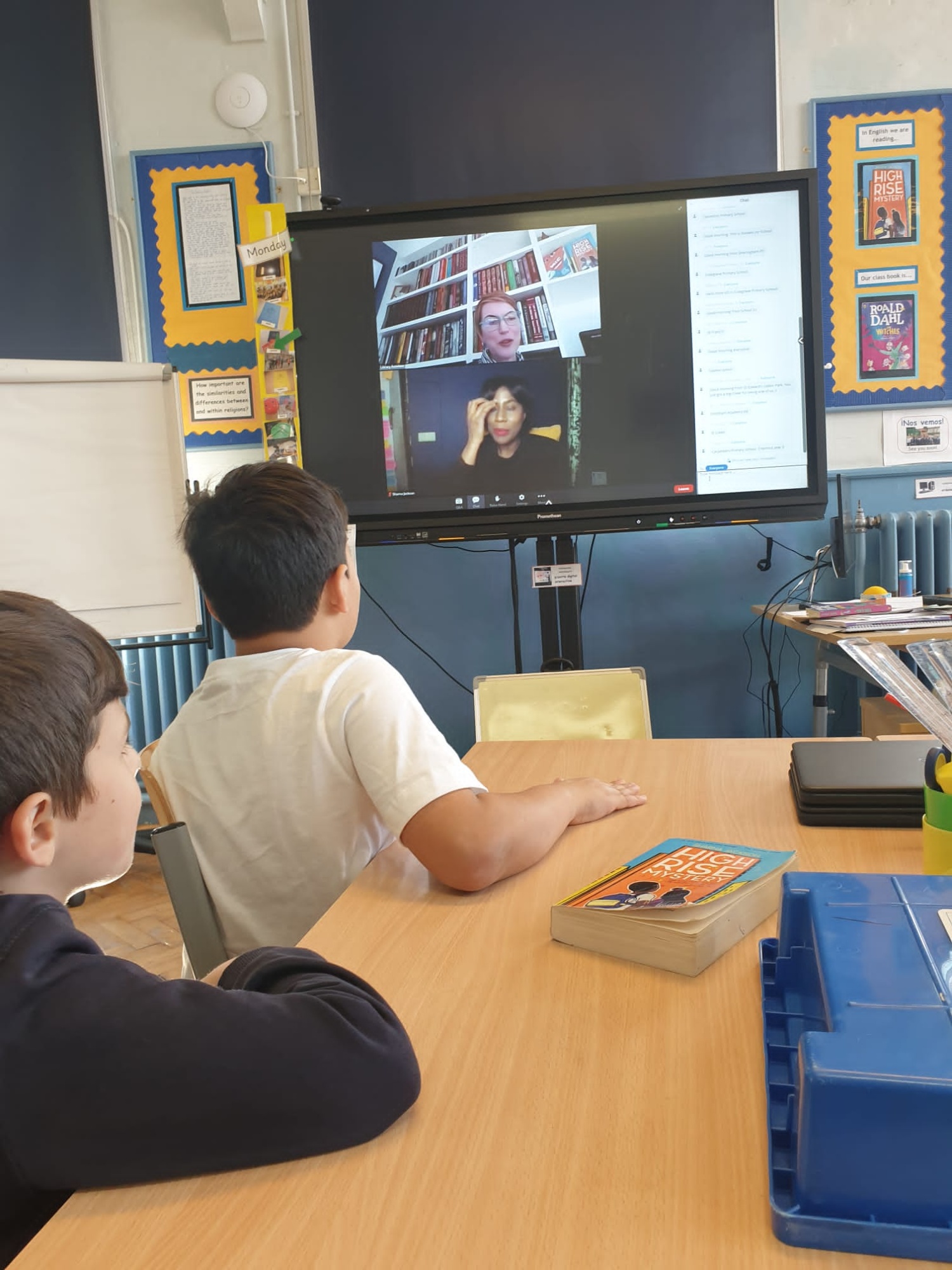 Many children asked questions throughout the session. Arian in 6T5 asked if Sharna ever had second thoughts or doubted herself before the release of her first book and received an extremely insightful response from her.
"I was excited when my question was chosen and really liked what Sharna said about believing in ourselves and not letting second thoughts and doubts stop us from taking opportunities."​