Winter Raffle - Winner Smiles

On Friday 10th December, the whole Ranelagh community came together for the Virtual Winter Raffle. Mrs Lawrenson hosted the event whilst Miss Welburn drew the tickets from the special Winter Bucket. Mrs Sheikh, who organised the whole event, was the resident Christmas Joke teller, entertaining the audience that tuned in for this wonderful occasion.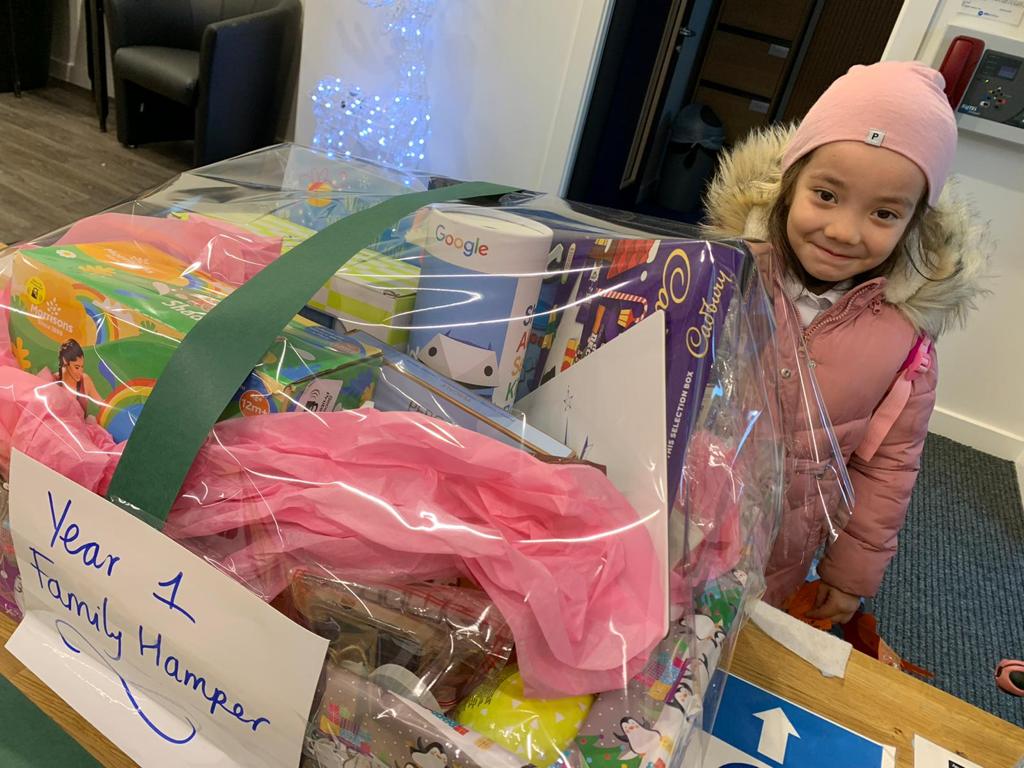 Of course, it goes without saying a huge thanks for the whole of our wonderful PTA for their support in this great event and all the amazing support throughout the last year. As you can see from the photos , the children and families were over the moon.
The prize -a luxury hamper ; one for each year group.

The hamper comprised of generous donations from local businesses. Thanks to East London Business Association;

Morrisons Stratford; Governor AJ for prizes and local shops on Plaistow High street.