Festival of Voices - Seven Schools, One Theatre- Hundreds of Stars

In this season of big music festivals, who needs Reading, Glastonbury or the Isle of Wight-one of the very favourites is the music extravaganza starring the children from 7 Newham Schools -the Festival of Voices - live from the Hackney Empire.
In the mid-noughties, a group of schools came together to create a project that would raise not only the children's spirits, but the whole community. As part of Newham's EAZ strategy, these schools recognised the power of music and song.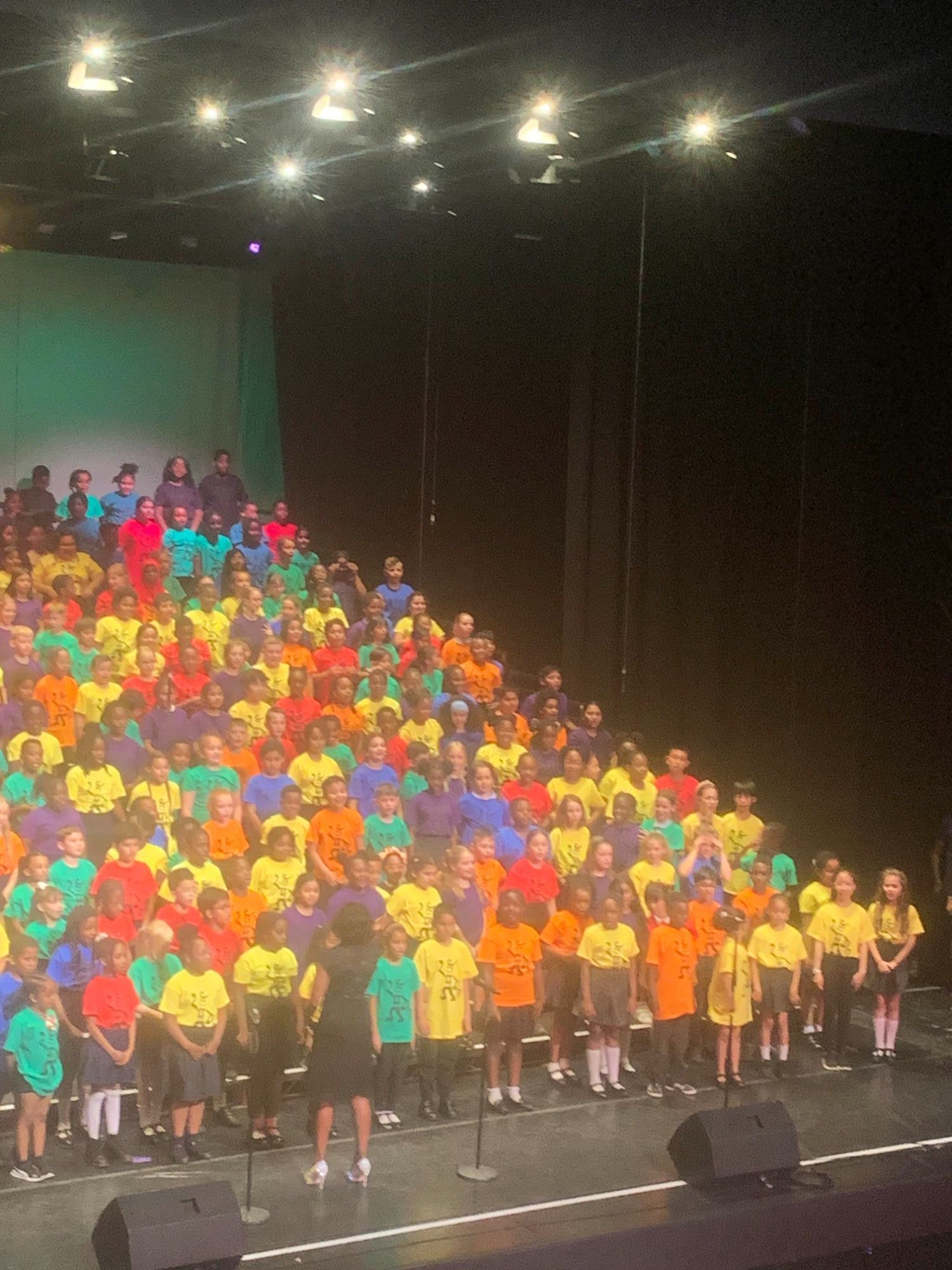 The 5 primary schools - Star, Ranelagh, Britannia Village, St Helens and St Joachim's- thought there was nothing more rousing and inspiring than hearing the sound of children in song, and so the Festival of Voices was born. Even when the funding was stopped , the Heads of these schools recognised something absolutely wonderful happened when these children raised their voices together in harmony- and so they continued the tradition of the Festival of Voices.
Fast-forward 20 years, other schools have now joined the Festival, and on a warm evening in June, the roof of the Hackney Empire was raised by the melodious voices of over 200 children singing 'Feel Good'. The show included songs that made each person in this amazing theatre 'Feel Good'. From 'Oh Happy Day' to 'Walking on Sunshine' and to the joyous belting out of 'La Bamba', each song added to the exhilarating atmosphere of the rapturous audience.
'One of my favourite moments of this amazing collaboration, apart from the singing,' said Mrs Lawrenson , Executive Head of Ranelagh, 'is when I see the smiling faces of the parents as they collect their children. The children wide-eyed with excitement; the parents glowing with pride.'
Mrs Mansfield, Head of Curwen said , 'Parents came up to me telling me that they have never been more proud and that it was a magnificent evening.'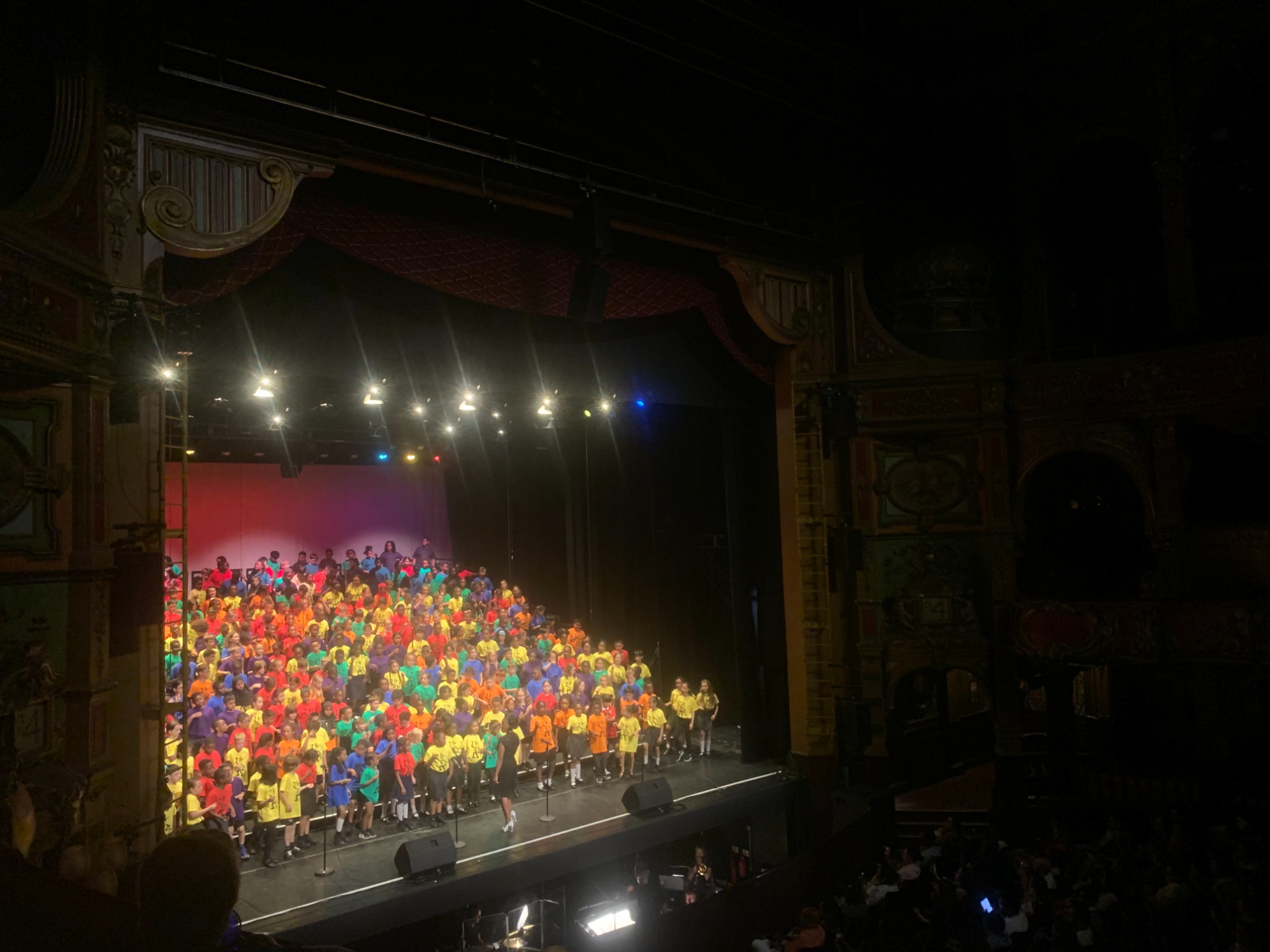 Thanks must go to the brilliant audience; the fantastic choir maestro , Alison Venn; the incredible music director, Dan Boardman and the teachers who rehearsed , rehearsed and rehearsed. But the biggest thanks goes to each and everyone of the children -the true stars of the show who left everyone 'Feelin Good!'
The last word goes to the choir maestro, Alison Venn, 'The power of Music changes lives, with the Festival of Voices we have hit the nail on the head. Our children have created a memory that they will talk about for the rest of their lives. They were the treasures who sparkled.'