An Inspector Calls - A Year 6 Production

The end of the school year just wouldn't be the same without a school show. This year, our amazing year sixes didn't disappoint, staging a brilliant production of Andrew Oxspring's An Inspector Calls. The play is centred around a school who, at the end of the year, and in the last week of the term, find themselves unfortunately receiving a last minute inspection. Chaos, panic and hilarity ensue as the staff and students aim to 'pull up their socks' and impress the inspectors.
Year six parents and carers packed the middle hall to watch the show, which began at 6:30. The production was complete with song and dance, rhyme and rhythm, and loads of brilliant acting and comedy. It even included a surpise interlude from staff who performed, if we do say so ourselves, a brilliant rendition of Eye of the Tiger, complete with 1980's workout gear!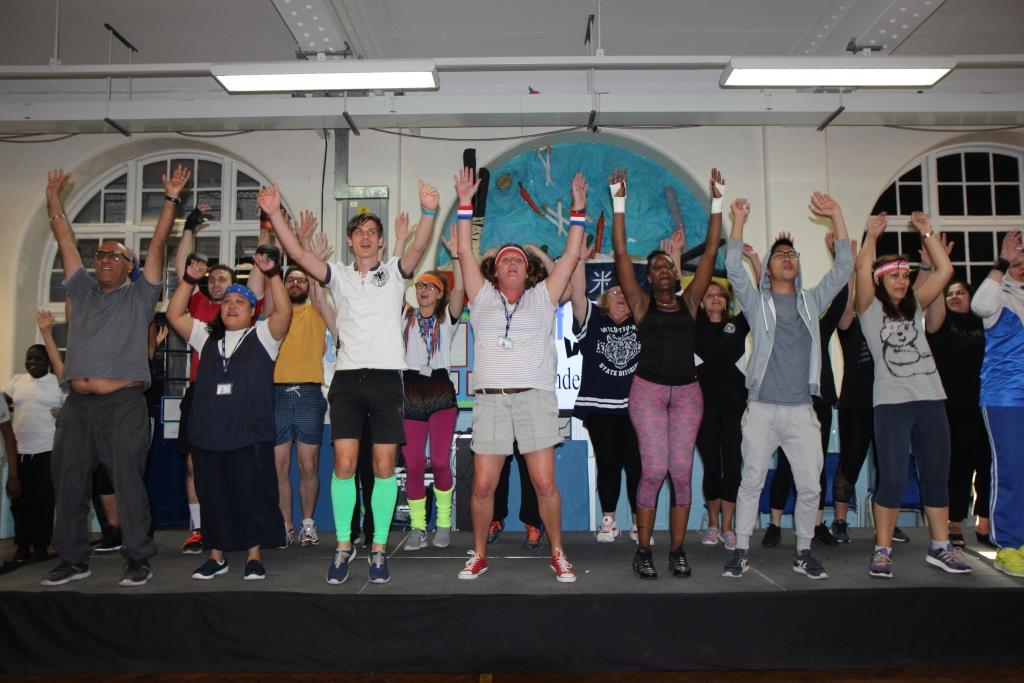 The year six children had been working on the production for months, rehearsing lines and practising dance moves, and it all paid off. Parents were on their feet dancing and clapping, and singing along, clearly impressed with all the hard work that had gone into the performances.
We are very proud of our Year six children this year, having achieved some amazing end of year results, and they capped off a magnificent year with a truly splendid production. Well done!