Festival of Voices 2017

On Tuesday 11th July, in front of a packed house at the world famous Hackney Empire, the Year 4 children of Ranelagh Primary School took part in the annual Festival of Voices. Festival of Voices, led by the Creative Arts Partnership which consists of five Newham Schools (Ranelagh, St. Helen's, Britannia Village, Star and St. Joachim's) has worked together for over 12 years with the aim to raise the standards of all school children through art and music. Each and every year Festival of Voices is an amazing culmination of the all fantastic work that all the schools in the partnership have done.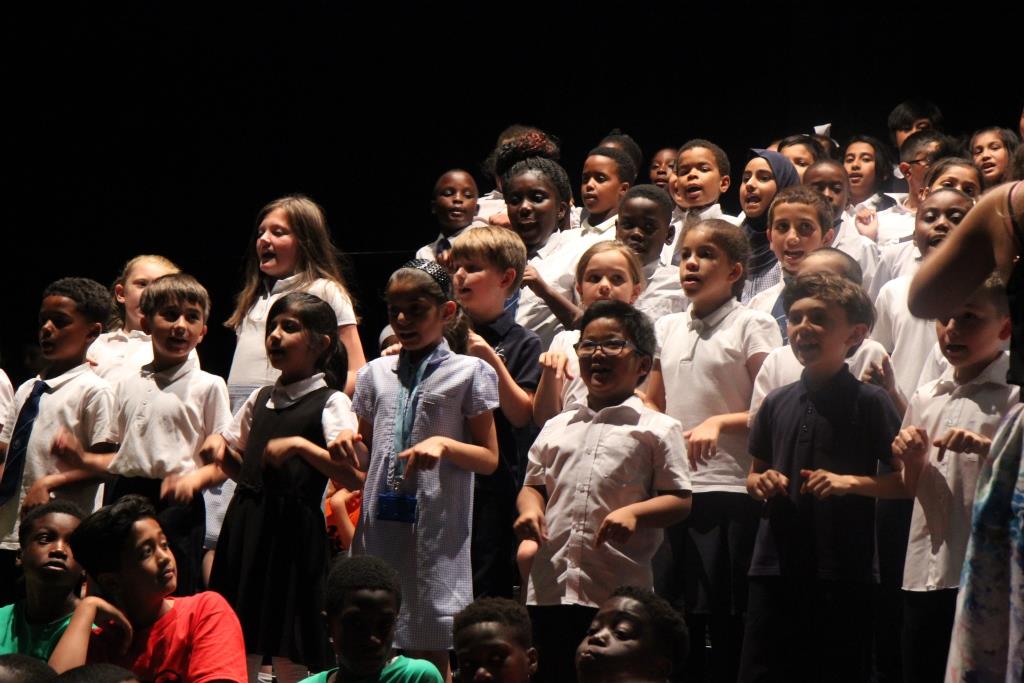 The theme for 2017 was 'A Better World,' with all the schools performing songs linked to the idea of making the world a better place. Belting out tunes like 'One Love' by Bob Marley, or 'Heal the World' by Michael Jackson, the audience couldn't help but join in. Ranelagh, joined this year by Curwen Primary School, brought the house down with an amazing rendition of 'Don't Stop' by Fleetwood Mac and they closed out their set with 'Man in the Mirror' by Michael Jackson.
This year's Year 4's have already set the wheels in motion for Festival of Voices 2018 - look out for a July date soon, and for a sneak peak of just how amazing the show was, you can view last year's performance in its entirety by clicking the link here, or pasting it in your browser. https://player.vimeo.com/video/229469001