A Beautiful Celebration of an Amazing Leader

On Thursday October 13th the Ranelagh halls were filled with song and joy as the children and the community joined together to celebrate the lasting legacy of Ms Angela Tapscott.
The children insisted that there could be an event to reflect and celebrate all the great things that Ms Tapscott left to them. Her vision was that all children leave Ranelagh having had amazing experiences and developed everlasting memories, ensuring they achieved a love of learning.
| | |
| --- | --- |
| The school choir sang True Colours in front of moving tributes to Angela. The whole school joined in with a heart-rending performance of the Welsh Classic Ar Hyd y Nos (All Through The Night) in honour of her Welsh roots. Parents from the PTA and the Friday Club, who were inspired by Ms Tapscott, wrote and shared their own poems to mark her memory. They also celebrated the diversity that Angela embraced at her school, sharing their message of 'Many Languages - One Voice' as a final goodbye. | |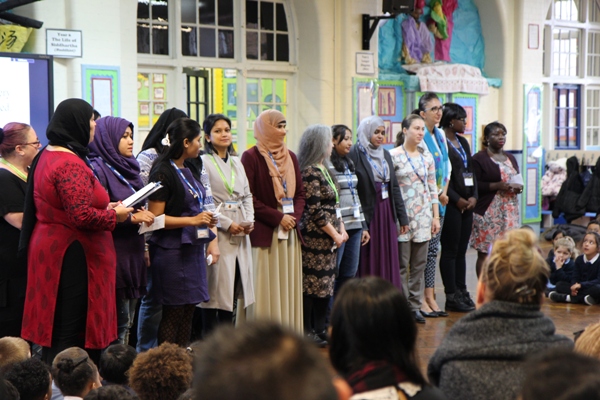 Children and parents all stood up to sing and dance to the final song Ain't no Mountain High Enough - a perfect title that demonstrated Angela's belief that even though there are barriers in life, Ranelagh children can and will overcome them - to be the best they can be.