Future Engineers Study Local Environment

Children from Year 4 braved the elements on Wednesday to visit the Queen Elizabeth Park, intrigued in their learning about famous buildings and bridges. Through wind and rain they battled. They had a look at the world famous Aquatics Centre, designed by Zaha Hadid, the London Stadium, the Accelor Mittal Orbit​ and the many bridges of the park. Children looked at the different bridge designs in the park, and those they encountered on route.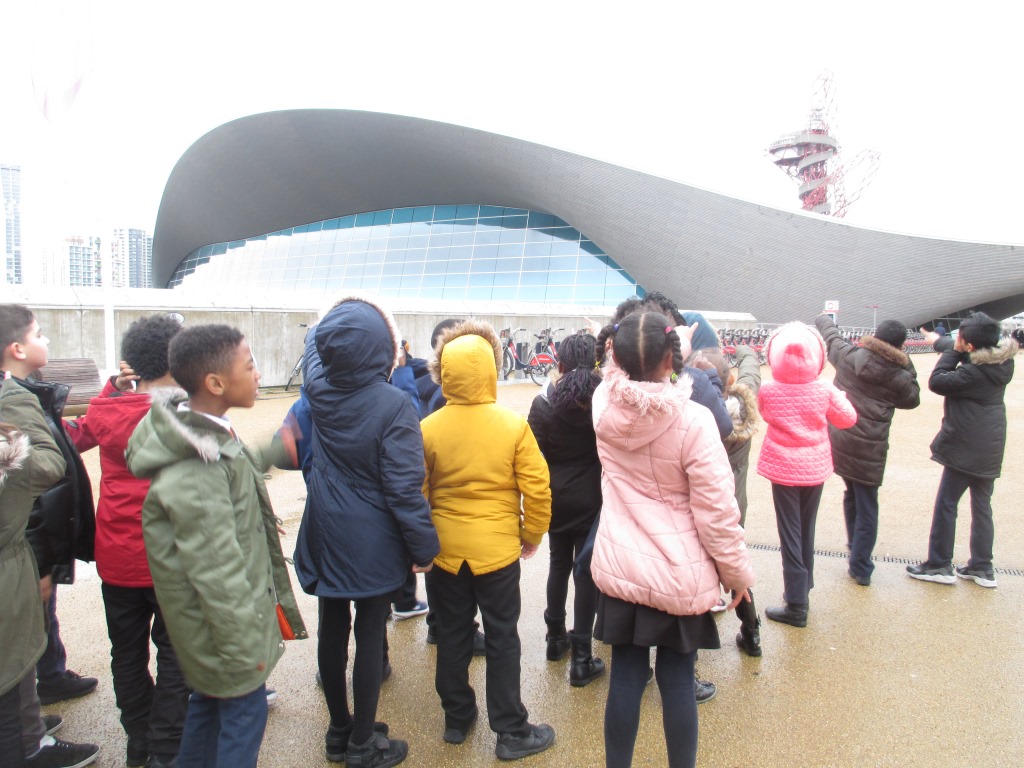 Rafay shared his excitement saying "I have never been that close to a football stadium, it was amazing! The design is incredible and I can really see the triangulation at work." Sarisha added "I really liked getting to see real bridges and the different ways that engineers made them sturdy. My favourite was the metal arched bridge near West Ham Stadium."