los niños son fantásticos

12 Year 6 children had the privilege of brushing up on their Spanish last week. They travelled to Almería, to the seaside town of Roquetas de Mar. They visited our sister school - Las Salinas - and met up with their buddies. Ranelagh children supported the Spanish children during their English lessons and the Spanish children helped our children with Spanish phrases. The children also had the opportunity to taste the local delicacies of churros and chocolate and eat fresh olive oil spread on crunchy Spanish bread. The children had a day of sightseeing around the historical town of Almería where they visited Almería cathedral and climbed the top of a mountain, to St. Christopher monument, which over looked Alcazaba of Almería - a Moorish fortress.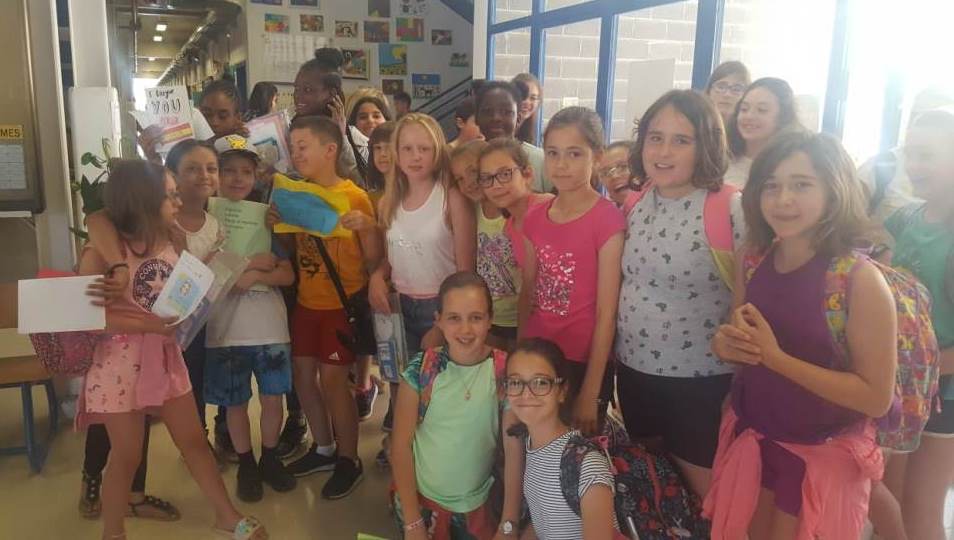 The children thoroughly enjoyed their experience, especially swimming in the hotel pool and in the beautiful, pristine Mediterranean Sea. "I am so lucky to have been chosen - it was great talking to the Spanish children and making new friends," Nouriel in Year 6 commented about her adventure.
The chef at the hotel came over to Ranealgh's dining table on the last morning, waved his hands towards the children and said enthusiastically, "los niños son fantásticos!"
Mrs. Barzoi, Ranealgh's Spanish leader, said she had never been prouder of a group of students. "Spanish is taught from Reception at Ranelagh and is used in every subject. To see the children confidently talking in Spanish and being understood is an amazing nod to the brilliant teaching of foreign languages in our school."
The Spanish children from Roquetas de Mar will be visiting Ranelagh in October and we cannot wait for our return back to Almeria!