Ranelagh Remembers

On the eleventh day, at the eleventh hour, in 1918, the First World War was brought to an end. An armistice was signed in a railcar in the French forest of Compiègne, marking the conclusion to the bloodiest war the world had ever witnessed. This past weekend nations around the world commemorated the centenary of the armistice and paid tribute to so many fallen soldiers and heroes whose lives ended much too soon as a result of the conflict.
At Ranelagh, children across the school honored those affected by not only the First World War but all conflicts and wars since by reflecting on loss and holding a minutes silence at 11:00. Year 6, who are learning about the Great War as part of their Ranelagh Curriculum topic, led a very poignant assembly on Tuesday, explaining the causes of the war, reading and sharing poetry and singing a beautiful rendition of Pack Up Your Troubles by George Powell.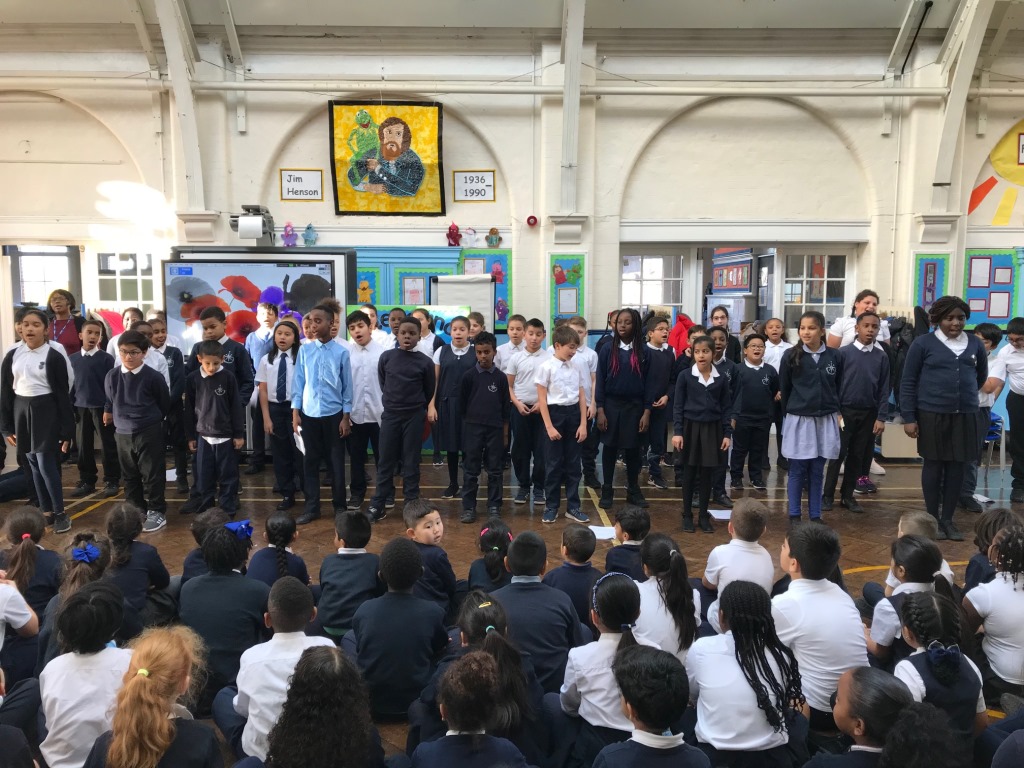 They also spoke of their recent visit to the Shrouds of the Somme exhibit, currently on show in the Olympic Park. The display was made by artist Rob Heard and is made up of 72,396 shrouded figures, each representing a British Commonwealth serviceman who was killed at the Somme and who has no known grave, and many of whose bodies were never recovered from the battlefield.
"I never really understood just how many soldiers 72,000 is," Avril in Year 6 explained. "Seeing them lying on the grass like that – it's mind boggling, and so sad."
| | |
| --- | --- |
| | |
| | |
| | |
| --- | --- |
| Elsewhere in the school a selection of Year 5 pupils were invited to attend a special Centenary Armistice Remembrance Service on Friday in Central Park, East Ham, underneath the Central Park War Memorial. The service was held by the Royal British Legion and a collection of Newham Schools, who gathered to pay their respects. The children sang hymns, listened to poetry and observed a minutes silence, and they also heard from a member of the Royal British Legion who spoke of his very personal relationship to the First World War and how members of his family fought, served and died on the battlefields of Europe. | |
Ben, in Year 5, commented "It was touching to hear of how young boys, barely older than me and from this area went off to war and were so brave. I never knew so many went to fight."
As the world reflects and commemorates one hundred years since the end of the Great War, Ranelagh remembers.