Powered By School Dinners

Soggy semolina, lumpy mashed potato and leathery liver are memories of many people's school meal. That has all changed over the years, children have a lunch menu, at times, befitting of the Queen herself.
Last Wednesday, the Ranelagh community -including the Deputy Mayor of Newham, joined together to celebrate our amazing school meals. To celebrate 25 years of National School Meal Week, Ranelagh was asked to join in to promote 'Powered by School Meals.'
Having a healthy and balanced school dinner is vital for children's wellbeing. The five important areas that are 'powered' by school food are: Energy, Concentration, Attainment, Education and Nutrition.

Staff and children ran, skipped and jumped as they demonstrated Energy that food creates. Attainment and concentration was demonstrated by children solved a magnetic in the quickest time possible. Year 4 loved it.
The scientist demonstrated how carbon dioxide is denser than oxygen. "The balloon filled with carbon dioxide fell to the ground quickly" remarked Jamilson from Year 4, our keen scientific observer. The children were wowed when they saw that lemons attached to electric leads can cause a bulb to light. "This is why we need to eat fruit," said Franklyn from Year 4, "as this is the energy we get from it."
The whole school were treated to beans and the many ways in which you you can eat them – with Tortilla chips being the most popular. The nutritional value of beans is immense - 3 heaped tablespoons of beans is one of your 5 a day.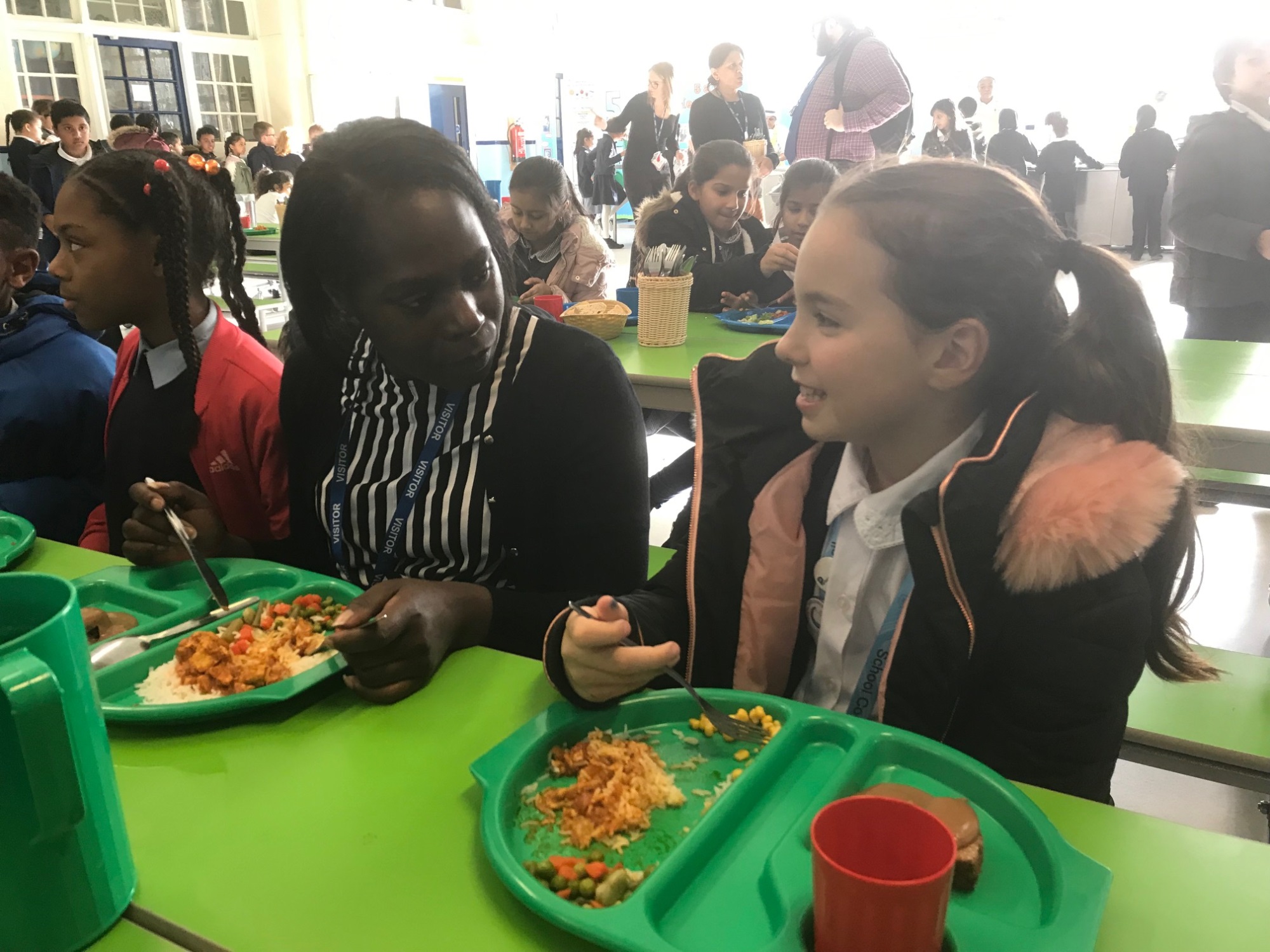 Children of Ranelagh also enjoyed a menu that included the Nations Favourite School Meal, as voted for by LACA members and the public - chicken curry , fish finger sandwich and, of course, Spaghetti Bolognese and for pudding - chocolate cake and chocolate custard.
It was a brilliant lunch time and brought home that fact that school meals are of vital importance to every child's health and wellbeing.