Community
At The Heart of our Community
Ranelagh prides itself on being the heart of the community. Our Community Cohesion Leader, Mrs Aisha Sheikh, has formed many outstanding links with the local community. Ranelagh has organised and developed programmes to ensure parents, carers and stakeholders are working in partnership for this remarkable school.
Thank you - Your Views Matter
Thank you to everyone for completing our parent questionnaires at the last parents evening. You said that you are incredibly happy with the school and that your children feel safe. You said that you are being informed about what your children are learning. A huge 96% of you said that Ranelagh supports the child's wider personal development.
The vast majority of parents said that they will recommend Ranelagh to another parent.
Partnership between you and the school is imperative to keep the school moving forward and being the very 'best it can be' to make sure your child thrives at school.
You Said

We Did

Play equipment old

New play equipment in reception and nursery playground.

Playground was decrepit

New playground marking in the Key stage 2 playground the Early Year playground.

Teacher and parent communication

Studybugs app for parents to communicate absences and messages to school and teachers.

Teachers are on a rota to be at the gates in the mornings.

All teachers are available at the end of the day in the playground, and we have termly coffee mornings. Please contact the office to ask for someone to call you if you do need to speak to the class teacher

There are too many Cars in front of the school building at the beginning and the end of the day.

Healthy school streets have been implemented and have already proved to be a great success.

Lunch that included a wide range of choices.

Children were involved with the changes of a healthy school menu.

Portions have been addressed and are being monitored.

Promote children's wellbeing

Zones of regulations in all classrooms and also in the playground. This encourages children to talk about their emotions and also strategies to manage emotions.

Developing children's social and emotional skills have been a focus for the school.

Pupil wellbeing article in the school Newsletter from the School Council.

Wanted to know what our children are learning

The school curriculum is available on the school website and termly Curriculum letters.

Parents assembly – showcasing children's learning in all subjects

Too many emails. Request to have paper copies of the school newsletter.

Paper copies of the newsletter will be available in the office.

After School clubs for children in reception

This has been raised with the Community cohesion lead and we will ensure that all children are offered a club.

Promote positive language

School assemblies 'Word of the Week' and weekly focus on one of the 5Rs of Ranelagh.

Article in the newsletter.
Partnership with SSCO Cumberland Sports Programme
We have currently developed a successful partnership with the Cumberland sports programme which follows the government's sports strategy. Children are benefiting from skills in fencing, basketball, football, cricket and badminton.
Partnership with NASSA
We are also working closely with Newham All Star Sports Academy. Year 5 and 6 have been trained in basketball skills. Children have been coached by Chris Facey (coach of the year) London awards for sport and physical activity 2014.
East London Business Alliance
At Ranelagh we thrive on our successful partnerships with outside agencies. Over the last six years, we have built a successful partnership with ELBA. Volunteers from leading companies in Canary Wharf dedicate time to read with our children, offer money management workshops (Barclays) and have developed team building skills through many activities at the school (HSBC, Duetche Bank). Teams have been planting bulbs in the playground, resurfacing areas of the playground, painting and decorating and supporting successful school events. ELBA has continued to support us in our school fairs and have volunteered support and donated prizes to the raffle stall.
Ranelagh Community Fairs
Ranelagh celebrates excellence through providing a fun filled fair each summer and winter. The fairs are attended by over 400 people and have a range of activities to offer to the local community. There are fairground rides, stalls, a café, games and even student led business enterprise projects on offer. Year 6 recently raised money for a global charity. They successfully created a small business and then donated profits to the charity. We also have links to many local businesses and health organisations in East London who continually support our fairs by donating prizes and information stalls to our community.
World Mental Health Day
Ranelagh Primary School was awash with all shades of yellow on Tuesday 10th October. The school raised awareness of World Mental Health Day. The children were wise beyond their ages and talked earnestly not only about the importance of looking after their own mental health but also being aware of the mental health of those around them. They took part in a range of activities, assemblies and discussions to talk about mental health in a positive way.
"There are lots of simple things we can do to help us be mentally healthy. Read a book or talk to your friends." Year 4 child
"Just go for a walk and take deep breaths, it really helps me stay in the Green Zone." Year 6 child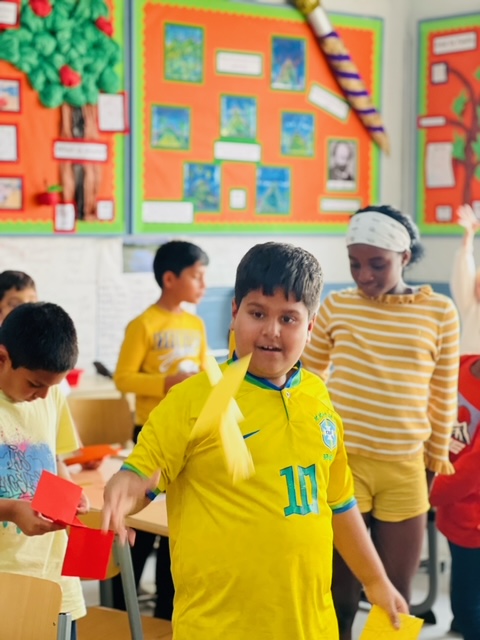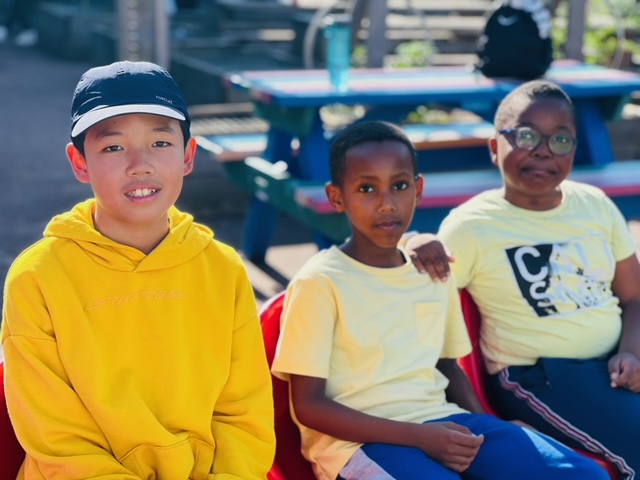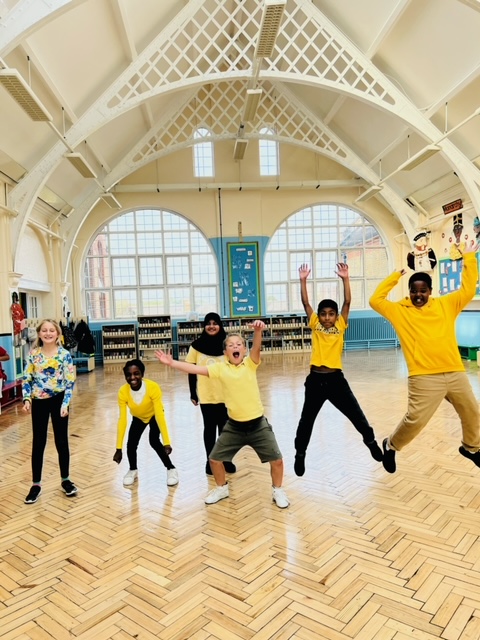 Coronation Breakfast
Queens, Kings, Princesses and Princes paraded in the Ranelagh playground on Friday 5th May to celebrate the Coronation of King Charles III. The local Councillor, Charlene McLean,for West Ham attended the proceedings and opened up Ranelagh's Royal Big Breakfast- sumptuous sausages; extravagant eggs ( scrambled) and bountiful beans filled the plates of the whole of the Ranelagh community. Music echoed throughout , played by the wonderful Ranelagh Music Teacher, Mr Murdoch. The whole playground was filled with Cheers and Hurrahs on the beginning of this the Carolean Era . For a finale, a hear felt rendition from the whole school community of 'God Save The King' resounded.
Upcoming Events:
We have a term full of events - please do ask friends to come along. Sign up to any of the events and courses on info@ranelagh.ttlt.academy and put Mrs Sheikh in the subject line. Please book early as places are limited. We look forward to seeing you.
HELP PAYING FOR YOUR CHILDCARE
https://www.childcarechoices.gov.uk/
ENERGY BILLS SUPPORT SCHEME
The government will be giving every household in Great Britain £400 off their electricity bill. This is called the Energy Bills Support Scheme. You don't need to do anything to get the money and you won't have to pay it back.
https://www.gov.uk/get-help-energy-bills/getting-discount-energy-bill
A new campaign called 'Help is Here' has been launched by Newham Council to help residents know where to go for help throughout the borough.
The Council's Help is Here leaflet lists a range of help that is available to support people around finances, housing, energy bills, food, work, health and emotional wellbeing.
An online map has also been created showing where all this help is provided in person.
NEWHAM DISTRICT FOOD BANK
https://newhamdistrict.foodbank.org.uk/
THE NEWHAM FOOD ALLIANCE
If you or someone you know is experiencing financial challenges that are preventing them from getting the food they need please complete this form to make a referral to the Newham Food Alliance.

The Newham Food Alliance is an open collaboration between partners who reach thousands of residents each week with food parcels, meals and other support.

If you have any questions or are unable to use this form team are available to receive calls Monday-Friday (9am-5pm) at 07790 975 086 or email frontdoor@newhamfoodalliance.org