Inclusion including SEND
As part of the Children and Families Act 2013, Local Authorities are required to publish a 'Local Offer' which sets out support that is available for children and young people with special educational needs and/or disabilities in the local area.
Our school website has been designed to provide parents with all the information they need. Many areas within this document are discussed in more detail on the website. Where applicable, links to the documents referenced are provided. We hope that you find it helpful.
Newham's Local Offer is available on the Newham Website, it tells parents how to access services in their area and what to expect from these services. Alongside this, schools are required to publish information about their arrangements for identifying, assessing and making provision for pupils with special educational needs.
The following information outlines the support and provision pupils with Special Educational Needs and/or disabilities can expect at Ranelagh Primary School.
Our School Offer and SEND Information Report tell you and our pupils what Ranelagh Primary School does to support children who may experience difficulties in their learning. It is important that you know how we help your child, who helps your child, and what you need to do if you are concerned about your child's education.
The Inclusion Team are:
| | |
| --- | --- |
| Inclusion Manager | Mrs Sehnaj Patel |
| SENCO | Mrs Tania Chowdhury |
| Learning Support Teacher | Ms Shannon Tessier |
| Specialist Teacher | Ms Alice Thomas |
| Art Therapist | Ms Althea Lewis |
The levels of support for children with SEND at Ranelagh: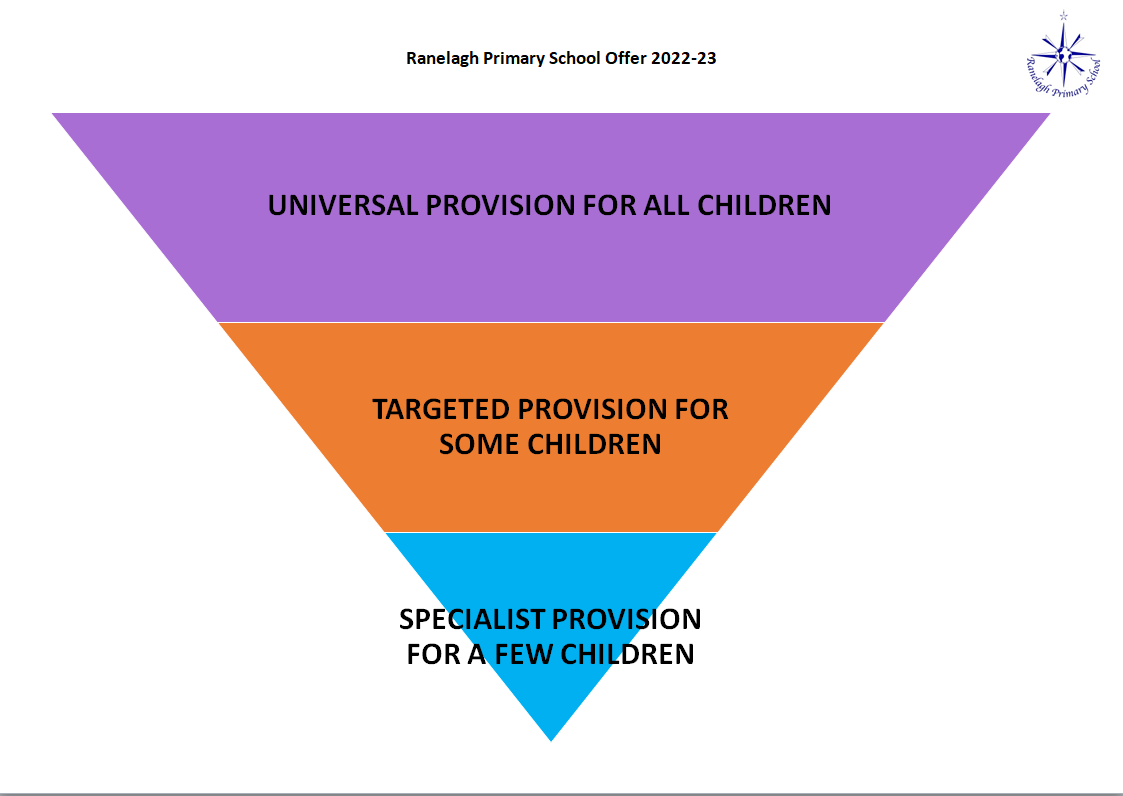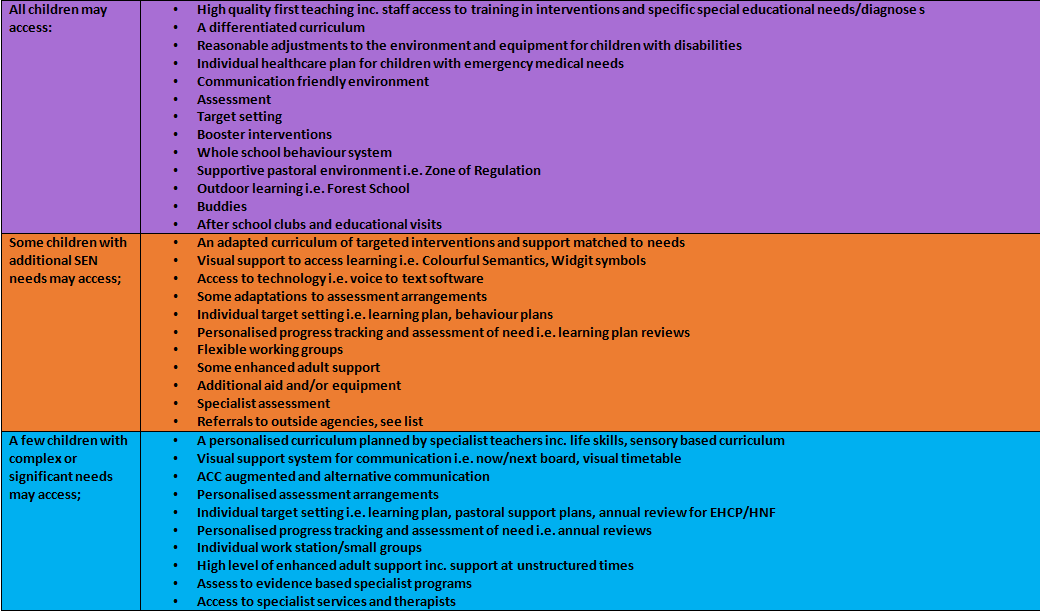 Inclusion Ambassadors
What is the role of an Inclusion Ambassador?
Our Inclusion Ambassadors make excellent buddies for all our children. They show a high level of empathy and willingness to work and play with children who may work or behave differently.
Whenever a pupil feels lonely or sad, our ambassadors are the first ones to make sure they are included, helping them to join in, whether that is in the playground or in class.
Our ambassadors are true advocates for inclusivity and diversity within the school, helping us create an accepting and supportive environment for all pupils at Ranelagh.
Listen to and read some of the wide range of things they do in school to make sure all children are included.
I became an Inclusion Ambassador because in my school, we have children with a wide range of needs. Some children do not use words to communicate their wants, some may use one or two words but find it hard to 'read' others' actions. Just knowing this helps me change the way I react and behave towards children with additional needs.
(Year 4 Ambassador)
I suppose you could call me a voice for children. I try to make sure all children are included and supported in the school, not just in the classroom but also in the playground!
(Year 5 Ambassador)
Life Skills
At Ranelagh, we provide our children with the opportunity to develop important life skills. We do this through our Life Skills Programme aimed at teaching our children new skills that will equip them with the tools needed to deal with the challenges of everyday life. Some of the activities include taking care of themselves and their personal hygiene, following recipes for cooking and working with money in real life contexts through visits to local shops.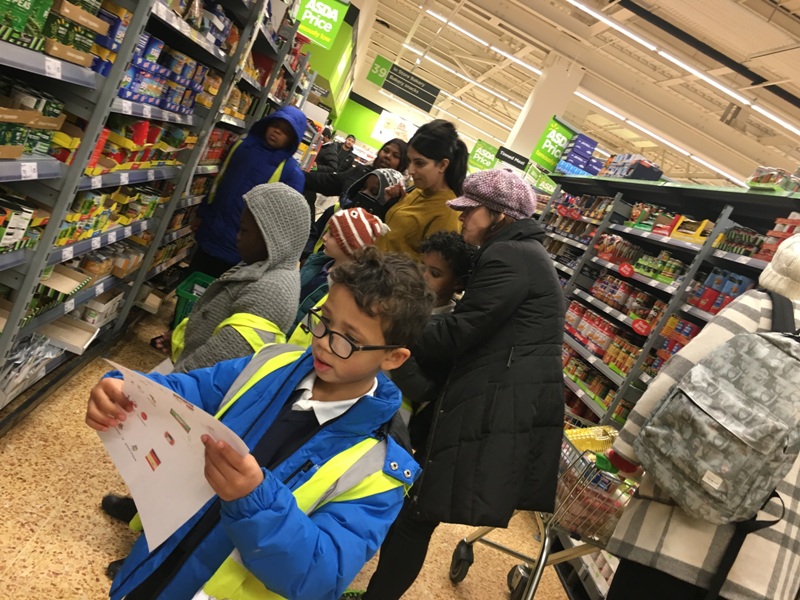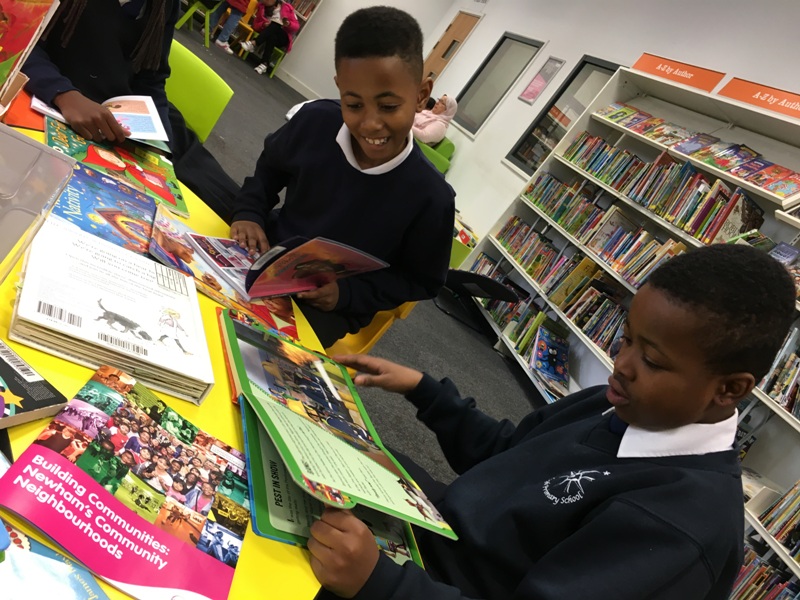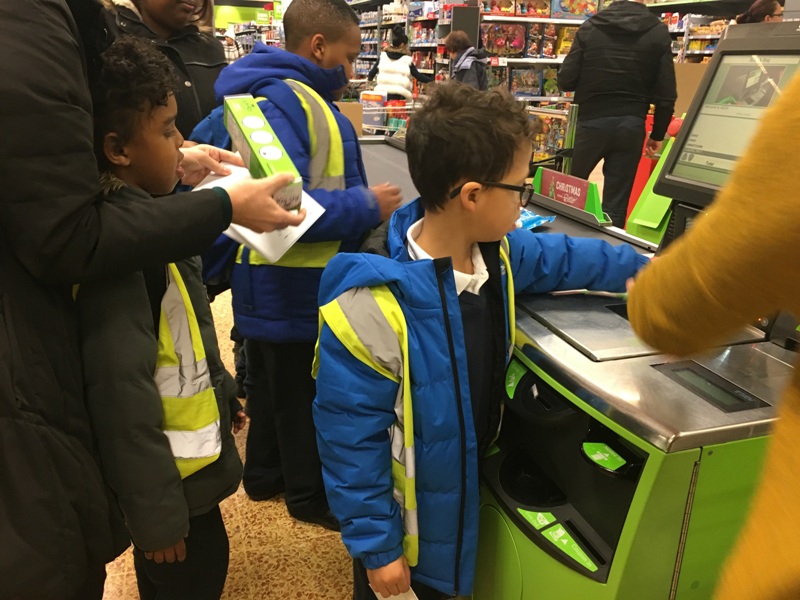 We ensure through our programme that the children develop a deeper knowledge and understanding of the world around them and become responsible, independent citizens within their community.