Uniform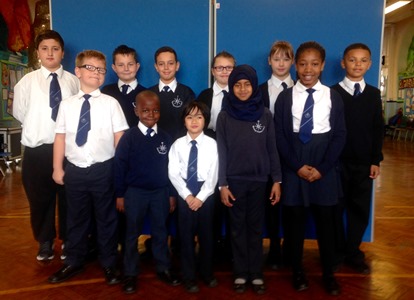 If you would like to order your child's uniform please use the order from which can be found below.
It's also advisable to mark all your child's clothes with their class, name and/or initials on the inside tags.
The school uniform is sold daily from the school office from 8:30 onwards.
PE kits
A P.E kit should be worn for all PE lessons or sports clubs/activities. The P.E. kit consists of a plain white T-shirt, a pair of black or navy blue shorts, which are not too long, or a leotard. For outdoor P.E. children will be able to wear trainers and in the winter months jogging bottoms.
Jewellery
Due to health and safety reasons the school enforces a strict jewellery code. The only items of jewellery that are accepted are small studs or small sleepers and watches, no hoops are allowed. If children are wearing inappropriate jewellery they will be asked to remove it.
The school cannot accept any responsibility for any jewellery that is lost or damaged.