Uniform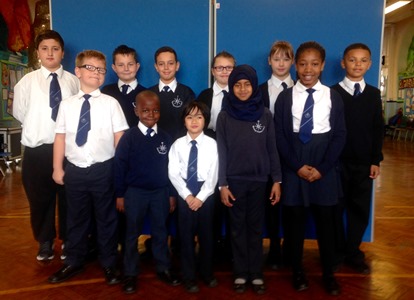 We have a range of uniform available at the school with our logo displayed on it. We do request that pupils wear at least one item of uniform that has our logo.
Please ensure all clothing is clearly labelled with pupils' name.
If you have any questions regarding the school uniform policy, please speak to a member of staff in the office.
If you would like to purchase uniform please go onto School Money. Please click on the link below.
https://login.eduspot.co.uk/public/portal/parent/?app=schoolmoney&source=website&version=20190314
Previously - Owned Uniform
​We do have uniform that parents have kindly donated. Please ask the admin office to see if there is any available in your child's size.
Ranelagh School Unifom
Navy blue pinafore dress, skirt, trousers, shorts, blue summer dress or shalwar kameeze, hijab (if worn in navy only).
Navy blue jumper, cardigan or fleece.
White shirt or white polo shirt.
P.E. Kit
Black/ Navy blue jogging bottoms, leggings or shorts.
White T-shirt/ sweatshirts.
Footwear
Black shoes or sandals with straps.
School Bags
Pupils need a Ranelagh Primary school book bag as well as a draw straing P.E. bag (both are available from the office).
Jewellery
Due to health and safety reasons the school enforces a strict jewellery code. The only items of jewellery that are accepted are small studs or small sleepers and watches, no hoops are allowed. If children are wearing inappropriate jewellery they will be asked to remove it.
The school cannot accept any responsibility for any jewellery that is lost or damaged.